The world of television mourned when Luke Perry, the beloved 'Beverly Hills, 90210' star, passed away. As tributes poured in from all corners, the bond and camaraderie shared by the cast of the iconic show were evident. On what would have been Luke Perry's 57th birthday, his co-star and friend, Tori Spelling, took a heartfelt moment to honor his memory.
A Trip Down Memory Lane
Tori Spelling, who played Donna Martin alongside Perry's Dylan McKay, shared an emotional throwback photo on her social media. The snapshot, a behind-the-scenes moment from their '90210' days, was accompanied by a caption that reflected Spelling's deep affection for Perry. "Forever in our hearts," she wrote, echoing the sentiment of countless fans worldwide.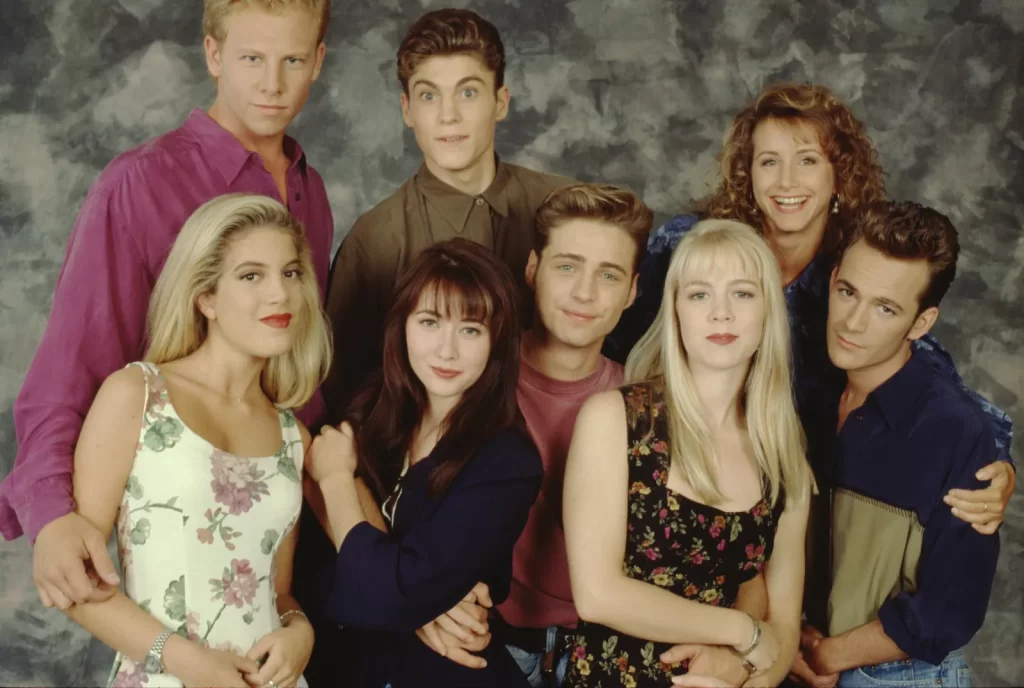 More Than Just Co-stars
The chemistry between Spelling and Perry on 'Beverly Hills, 90210' was undeniable, but their bond was stronger off-screen. They shared more than screen time; they shared years of friendship, laughter, and mutual respect. Spelling's tribute highlighted the depth of their connection, recalling moments of genuine company, both on and off the set.
Fans Join In
Following Spelling's tribute, fans of 'Beverly Hills, 90210' and admirers of Perry shared their memories and messages, turning social media into a canvas of love and remembrance. For many, Luke Perry wasn't just an actor; he was a significant part of their youth and a symbol of the '90s television landscape.
Gone But Not Forgotten
While Perry's untimely departure left a void in the hearts of many, tributes like Spelling's serve as a reminder of his impact. His legacy as the rebellious heartthrob Dylan McKay and the kind-hearted, genuine Luke Perry will continue to live on.
In an industry often marked by fleeting relationships, the enduring friendship between Tori Spelling and Luke Perry stands out, reminding us of the bonds that go beyond the silver screen. As fans and fellow actors joined Spelling in remembering Perry, it was evident that while he may be gone, his memory will forever be cherished.