In today's interconnected world, businesses constantly seek avenues to enhance their outreach and strengthen customer engagement. While numerous platforms are available, one communication tool is ubiquitous and influential: WhatsApp. With billions of users worldwide, establishing a WhatsApp channel for your brand can offer many benefits. Let's explore these advantages in more detail.
Instantaneous Communication WhatsApp's
core functionality is instant messaging, allowing brands to interact with their customers in real-time. This fosters a sense of immediacy and intimacy, enabling businesses to promptly address customer queries, feedback, or complaints.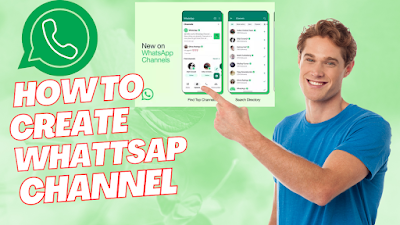 Multimedia Support
Beyond text, WhatsApp supports various media types, including images, videos, documents, and voice messages. This versatility enables brands to share visually appealing advertisements, product demos, or instructional content, enhancing the overall customer experience.
Cost-Effective Marketing
Compared to traditional marketing methods or even some digital advertising platforms, reaching out to customers via WhatsApp is relatively cost-efficient. Given the platform's vast user base, even niche brands can achieve a broad reach without exorbitant advertising costs.
Personalized Customer Experience
WhatsApp allows for one-on-one communication, letting brands tailor their interactions to individual customers. This personalized approach can significantly enhance customer relations, increasing loyalty and boosting repeat business.
Global Reach
WhatsApp boasts users from all around the globe, making it an ideal platform for brands aiming to expand their international footprint. By establishing a presence on WhatsApp, businesses can easily tap into global markets.
Secure and Private
Given the concerns around data privacy in today's digital age, WhatsApp's end-to-end encryption ensures that conversations remain confidential. This security feature can enhance trust, a critical component in any brand-customer relationship.
Seamless Integration with Business Tools
WhatsApp Business API allows for integration with various CRM and customer service tools. This seamless integration ensures that all customer interactions, regardless of the platform, are centralized and easily accessible.
Analytics and Insights
With the right tools and integration, brands can derive actionable insights from their WhatsApp channels. Understanding customer preferences, peak interaction times, and frequently asked queries can help brands refine their marketing strategies.
FAQs About Creating a WhatsApp Channal:
How is it different from a regular WhatsApp group?
While both allow for communication with multiple members, a WhatsApp Channel is typically one-way communication for announcements and updates. In contrast, a group promotes multi-directional communication among all its members.
How do I set up a WhatsApp Channel?
Currently, WhatsApp doesn't have a "channel" feature. However, you can use the Broadcast List feature or WhatsApp Business to send messages to multiple recipients, acting similarly to a channel.
Is there a subscriber limit on a WhatsApp Channel?
The Broadcast List feature, which functions similar to a channel, has a limit of 256 recipients per list. However, you can create multiple lists.
How do I promote my WhatsApp Channel?
You can promote your "channel" (or Broadcast List) via your other social media platforms, your website, email newsletters, or any other marketing methods you utilize.