Introduction:
Where our thoughts traverse at the speed of light and ideas percolate through our minds incessantly, having a tool that effortlessly captures, organizes, and retrieves our notes becomes a necessity and a silent ally in our creative and professional endeavors. Evernote, celebrated widely as a virtuoso in digital note-taking, continues to enamor iPhone users with its simplicity, versatility, and robust functionalities.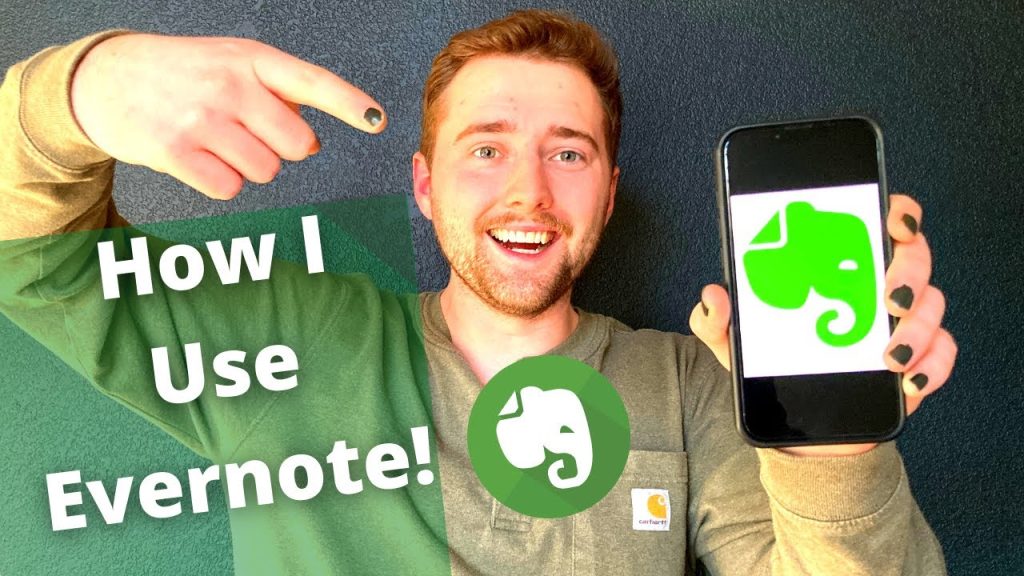 A Digital Vault for Your Thoughts:
Embarking upon the journey with Evernote on your iPhone, one is welcomed into a realm where thoughts, ideas, and memories find a structured and secure sanctuary. Evernote doesn't merely serve as a digital notepad but expands its prowess to become a vault, securely harboring your textual notes, images, documents, and voice memos, ensuring that every spark of creativity or crucial data is preserved meticulously.
Seamlessness that Befriends the User:
What distinguishes Evernote amidst the sea of note-taking applications is its intuitive user interface, which intertwines with the user's natural navigation flow. The app nestles into your routine, becoming an invisible partner that is ever-ready to capture notes without disrupting the spontaneous flow of thoughts with complex functionalities.
Evernote introduces features like quick note-taking, voice memos, and effortless organization, ensuring your ideas are penned down (or recorded) the moment they flicker through your mind.
An Organizational Maven:
Evernote brings an impressive array of organizational features, enabling users to categorize, tag, and annotate their notes, ensuring that retrieval is not a daunting task but a seamless affair. With the implementation of notebooks, tags, and powerful search functionality, Evernote provides that every piece of information, be it a hastily scribbled idea or a detailed document, is always within arm's reach.
Collaborative Brilliance:
In the collaborative sphere, Evernote becomes a platform that ensures your notes become a medium of interactive communication and collective creativity. With features enabling note-sharing, collaborative editing, and commenting, it ensures that your ideas do not remain siloed but evolve through collective inputs, paving the way for innovative outcomes in professional and personal projects.
Integrations that Amplify Productivity:
Evernote's capability to integrate with numerous other applications and tools catapults its utility, morphing it from a mere note-taking app to a productivity powerhouse. Whether integration with task management apps, cloud storage, or communication tools, Evernote ensures that your notes traverse across platforms, providing consistency and coherence in your digital ecosystem.
Bridging Physical and Digital Note-Taking:
For those who cherish the tactile feel of pen and paper, Evernote ventures a step further by enabling the digitization of physical notes. Its ability to scan, digitize, and organize handwritten notes and sketches ensures that the physical and digital realms of note-taking are not parallel universes but interconnected spaces that feed into each other.
A Glimpse into the Future:
As technology continues to evolve, Evernote stands at a crossroads, constantly innovating to introduce features that align with the dynamic needs of users.
Whether leveraging AI for more brilliant note organization, introducing augmented reality interfaces for an immersive note-viewing experience, or enhancing voice note functionalities, Evernote promises to be a companion that evolves with the times and, more importantly, with the user.
FAQs: About – Evernote – Sculpting Digital Note
How secure is my data within Evernote?
Evernote prioritizes user data security by employing encryption during data transfer and while it's stored on their servers. Advanced data protection protocols are implemented to safeguard your information against unauthorized access, ensuring a secure environment for your notes and files.
How does Evernote handle physical, handwritten notes?
Evernote can scan and digitize your handwritten notes and sketches, allowing them to be stored, organized, and searched within the app just like your digital notes. This feature bridges the gap between physical and digital note-taking, ensuring all your data, regardless of format, is securely stored and easily accessible.
Is there a limit to the amount of data I can store on Evernote?
Evernote offers different plans, each with varying levels of storage and upload limits per month. For specific details on the limitations of each plan, it is recommended to check the latest on Evernote's official website or contact their support team.